HOME > About KNPA > Greeting > Greeting
Greetings from the Commissioner general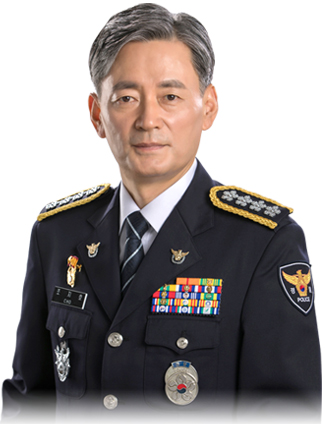 Welcome Message from
the Commissioner General Yoon Hee Keun.
I would like to take this opportunity to welcome you to the website of the Korean National Police Agency.
With the vision of 'Competent and Confident Police, a Safe Community with Public Trust', each and every one of the Korean police is committed to creating a flourishing society where its members feel safe and secure.
We vow to heed the voice of the people and remain devoted to meet their expectations.
Thank you.
Commissioner GeneralYoon Hee Keun