HOME > About KNPA > Greeting > Greeting
Greetings from the commissioner general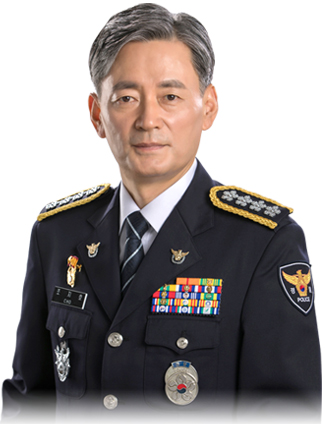 Welcome and thank you for visiting the online Korean National Police Agency
Greetings.
I would like to convey my warmest welcome to you all who are visiting the Korean National Police Agency.
Our goal is to become 'warm and trusted police of the people', and the police, as we work tirelessly to ensure our citizens safety and happiness in life.
The police, as citizens in uniform, will strive to serve as the guardian of our community, with our thoughts in line with those of our citizens and our actions dictated by the law and principles.
Under the notion that 'the police are the citizen, and the citizens are the police', we will always be on the side of the people, and be more attentive to your voices.
Thank you.
Commissioner General Min, Gab Ryong